Blues Collection
Dublin Core
Alternative Title
Blues Collection
Subject
Music--United States
Blues (Music)--Florida
Description
Collection of digital images, documents, and other records depicting the history of blues music in Central Florida. Series descriptions are based on special topics, the majority of which students focused their metadata entries around.

During the middle to late 19th century, African-American ex-slaves and their descendants in the Deep South began playing a style of music that evolved from Black Spirituals and chants, work songs, field hollers, rural fife and drum music, revivalist hymns, and European folk and country dance music. It was characterized by its call-and-response narrative pattern, blue notes, and specific chord progressions, of which the 12-bar blues was the most common. By the turn of the century, blues music was being performed in regions such as Louisiana, the Mississippi Delta, the Piedmont region, and Texas, typically by a solo musician on acoustic guitar, harmonica, or piano. Initially, a traditional blues verse was made up of a single line repeated four times, until the common AAB pattern was established in the early 20th century.

In 1912, W. C. Handy, an African-American minstrel show band leader, published "Memphis Blues," which helped popularize the genre by transcribing and orchestrating it in a symphonic-like style. Handy is also credited with giving the blues its contemporary form, and was crowned the "Father of the Blues." The unexpected success of Mamie Smith's "Crazy Blues," eight years later, caused record labels to begin producing "race records," featuring blues singers such as Ma Rainey and Bessie Smith. Most of the blues pioneers from the 1920s performed solo with an acoustic guitar. Among the most recognized are Robert Johnson, Blind Lemon Jefferson, Son House, Leadbelly and Charlie Patton.

As blues spread from the Deep South, it took on regional characteristics and styles. The Mississippi Delta blues featured slide guitar and a rootsy, sparse style. The Piedmont blues used an elaborate ragtime-based rhythm and fingerpicking technique. The Memphis blues, popular in vaudeville and medicine shows, was influenced by jug bands, incorporating unusual instruments such as washboard, kazoo, jug, mandolin, and fiddle. Urban blues forced performers to become more elaborate, as they had to adapt to a larger, more varied audience. Boogie-woogie consisted of piano-based blues derived from barrelhouse and ragtime in Chicago. Big band blues emerged out of Kansas City and incorporated elements of jazz and swing. West Coast blues was heavily influenced by a swing beat, and popularized by Texas musicians who moved to California. Electric blues came out of Chicago, Memphis, Detroit, and St. Louis in the 1950s, using electric guitars, double bass, drums. and harmonica performed through a microphone, amplifier and PA (public address) system. By the beginning of the 1960s, the most popular genres for young Americans were rock and roll and soul music, both rooted in African-American blues.

Buried in the Deep South, Central Florida has had a long blues tradition, and a number of notable blues musicians had roots in Florida, including Tampa Red, Bo Diddley, Ray Charles, "Diamond Teeth Mary" McClain, Gabriel Brown, Noble "Thin Man" Watts, Willie Green, Blind Blake, Little Mike and the Tornadoes, Barrelhouse Chuck, and the Allman Brothers Band. Muddy Waters wrote a song for his 1977 album, Hard Again, entitled "Deep Down in Florida," in which he mentions Newberry and traveling to Gainesville to see an old friend. Waters met his third wife while performing at the popular blues dance hall, the Cotton Club, in Gainesville. The club opened in 1948 and had regular performances by such future famous blues musicians as James Brown, B.B. King and Ray Charles. The Wells' Built Hotel and Casino, which is now an African-American history museum, is located in the historic African-American community of Parramore in Downtown Orlando. The hotel hosted many notable African-American musicians and celebrities during the Segregation era. Guitar Slim, Ray Charles, Ivory Joe Hunter, B. B. King and Bo Diddley were among the bluesmen traveling along the Chitlin' Circuit who were guests at the hotel and performers at the casino.
Contributor
Coverage
Bradenton, Florida
The Alley, Sanford, Florida
West Tampa, Tampa, Florida
WUCF-TV, University of Central Florida, Orlando, Florida
Curator
Cepero, Laura
Cravero, Geoffrey
Digital Collection
Collection Items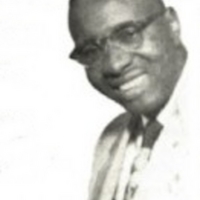 Charles "Charlie" Brantley, a musician born in West Tampa, one of the oldest neighborhoods in Tampa, Florida, around the turn of the 20th century. Brantley began his music career in 1935, when he joined the Florida Collegians, a group of Tampa…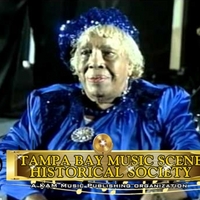 "Diamond Teeth" Mary McClain (born Mary Smith), an African-American blues, gospel, and vaudeville singer who performed from the 1910s through the 1990s. "Diamond Teeth" Mary was the half-sister of blues legend, Bessie Smith, and was present at her…
Daniel Heitz first took the stage at the Alley blues club in Sanford, Florida, when he was 11 years old. Over the next six years, he became one of the most impressive classical blues guitarists in Central Florida.WUCF-TV is a Public Broadcasting…
View all 3 items
Collection Tree