RICHES Projects: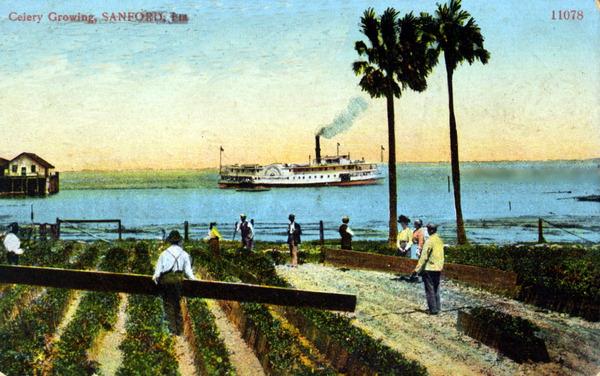 "The Origins of the Celery City" is an exhibit that follows the history and progression of the city of Sanford from its incorporation in 1877 to its ascendancy as the seat of the newly formed Seminole County in 1913.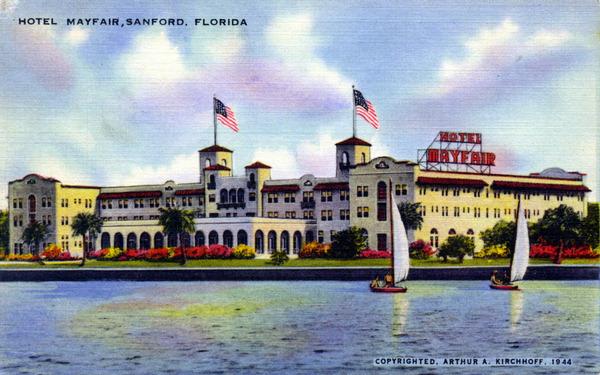 "Politics, Tourism, Education, Non-Profits...Oh My!" is a photo exhibit depicting the history of the New Tribes Mission building from a hotel to a charity headquarters.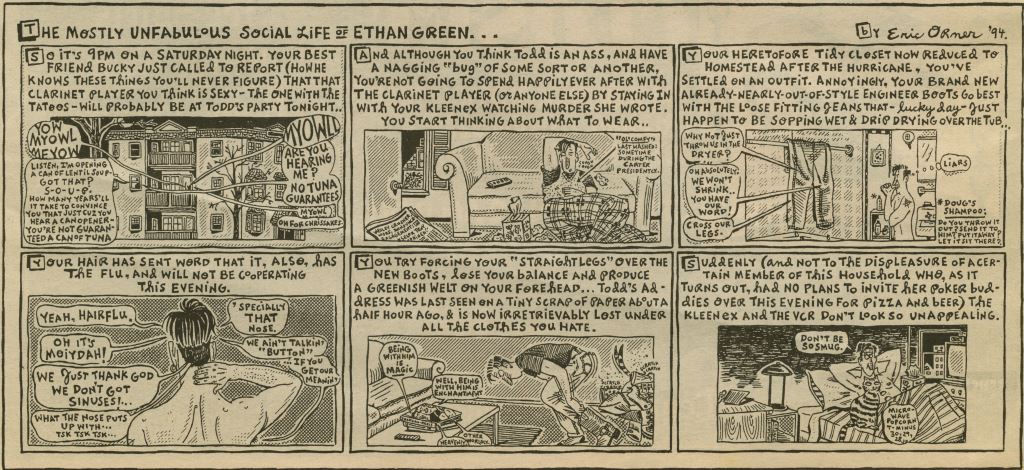 "Comics Fighting: An Underground War for LGBTQ Visibility" was designed by Robert T. Smith, a student in UCF's Department History, during his internship with the GLBT Museum of Central Florida. The exhibit centers on the use of story-telling through comics to expand visibility for the LGBTQ+ (Lesbian, Gay, Bisexual, Trans, Queer/Questioning, and others) Movement by diversifying the perception of the people in the community, emphasizing political issues that affected the community, and by integrating prevalent social issues into main stream media outlets.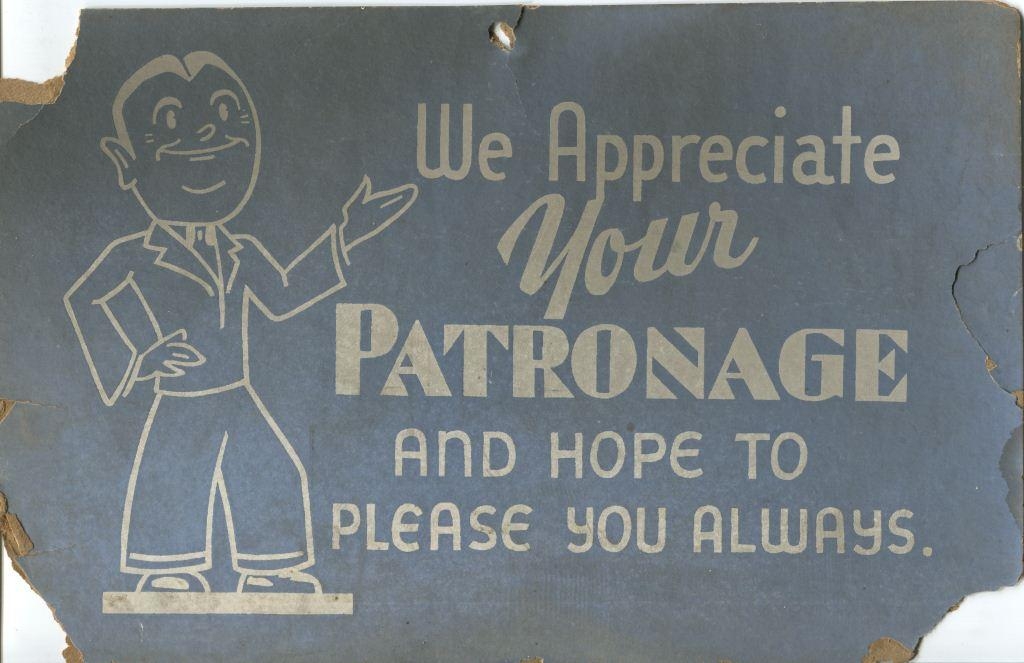 This exhibit is an exploration into Carol Mundy's extensive collection of 19th- and 20th-century African-American memorabilia from the Apopka area of Central Florida. It provides a snapshot into life within the African-American business community. This collection challenges our preconceived notions of how African-American communities lived in this time period. The entrepreneurial and community spirit thrived despite oppressive conditions.
Class Projects: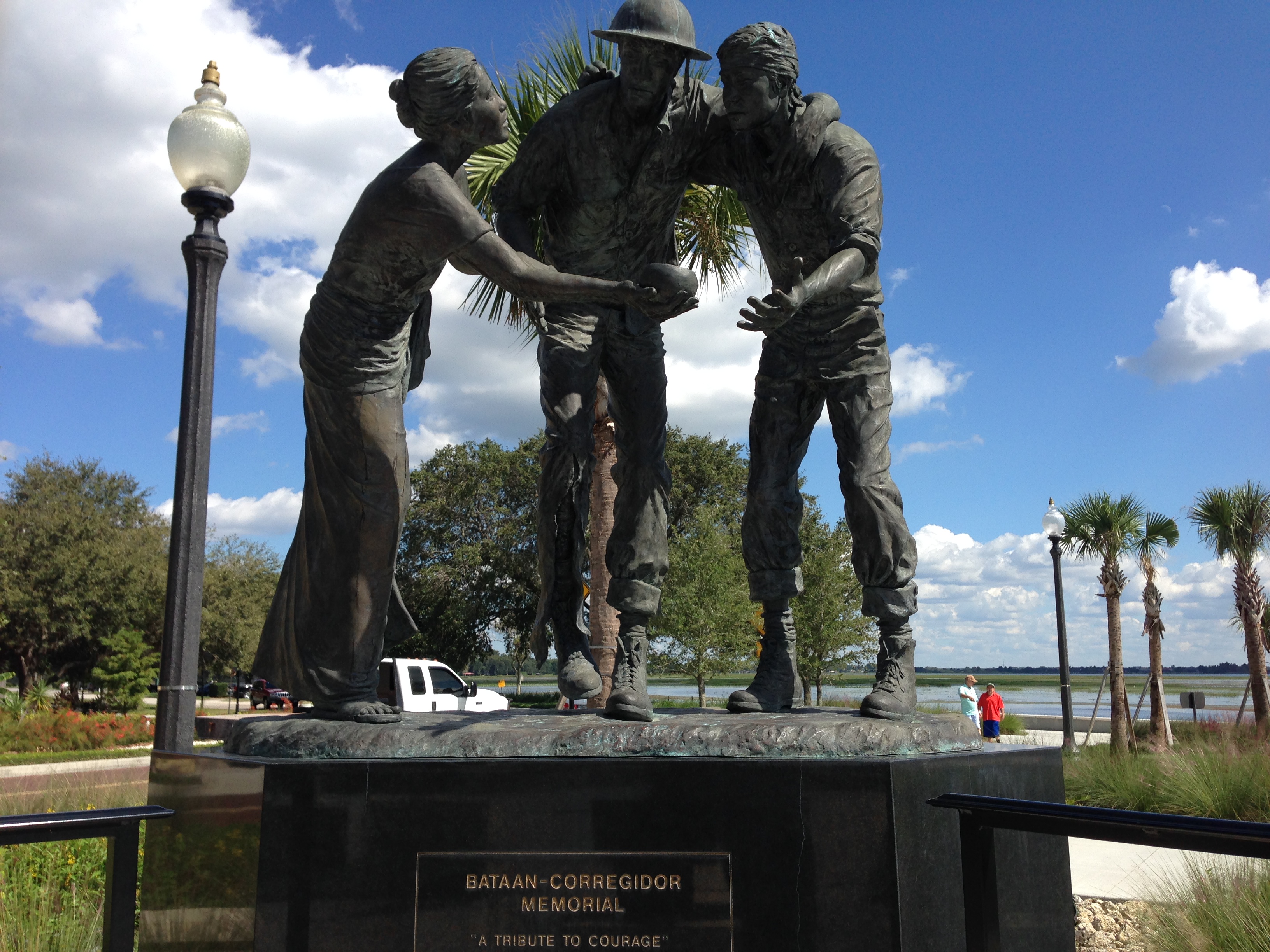 Dr. Anne Lindsay's Public History: Principles and Techniques Undergraduate Class
Our small University of Central Florida Public History class selected a number of memorials and monuments around Central Florida. We found busts, markers, structures, and statues that stand tall. Some of these are obvious, but others are hidden amongst the brush. We had no idea what we would find in regards to these gems; some of us found very little, but others found gold. We found that monuments in places like Kissimmee, Lake Eola, and Sanford offer a glimpse into our past that has been overlooked, and in some cases untouched. Through the history of our monuments and memorials, we have been able to gauge social sentiment, populations, but more importantly, the reasons why our predecessors have commemorated what they have.
The Orlando Remembered Committee of the Historical Society of Central Florida, Inc. was created to in response to the proposed demolition of the San Juan Hotel at the northwest corner of Orange Avenue and Central Boulevard in Downtown Orlando, Florida. Orlando Remembered began creating exhibits to "showcase artistic renderings of the time depicted, with artifacts and historical memorabilia from the location in an effort to preserve the memory of Orlando's history while acknowledging the potential of the City's future." In the Summer Semester of 2014, UCF history intern Rachel Williams digitized two of the exhibits created by Orlando Remembered. In the Fall Semester of 2014, Dr. Anne Lindsay's undergraduate class will be digitizing several more of the many exhibits in Downtown Orlando.
Digital exhibit created by Dr. Connie L. Lester's American Economic History class during the Spring Semester of 2014 at the University of Central Florida. The class project entailed a digital exhibit demonstrating the role of railroads, and specifically railroad depots, in the economic life of Central Florida communities. Each student was responsible for one railroad depot, documenting the historic and current economic impact of the depot to the surrounding community. Documentation included historic and current images, economic development statistics, and historic analysis.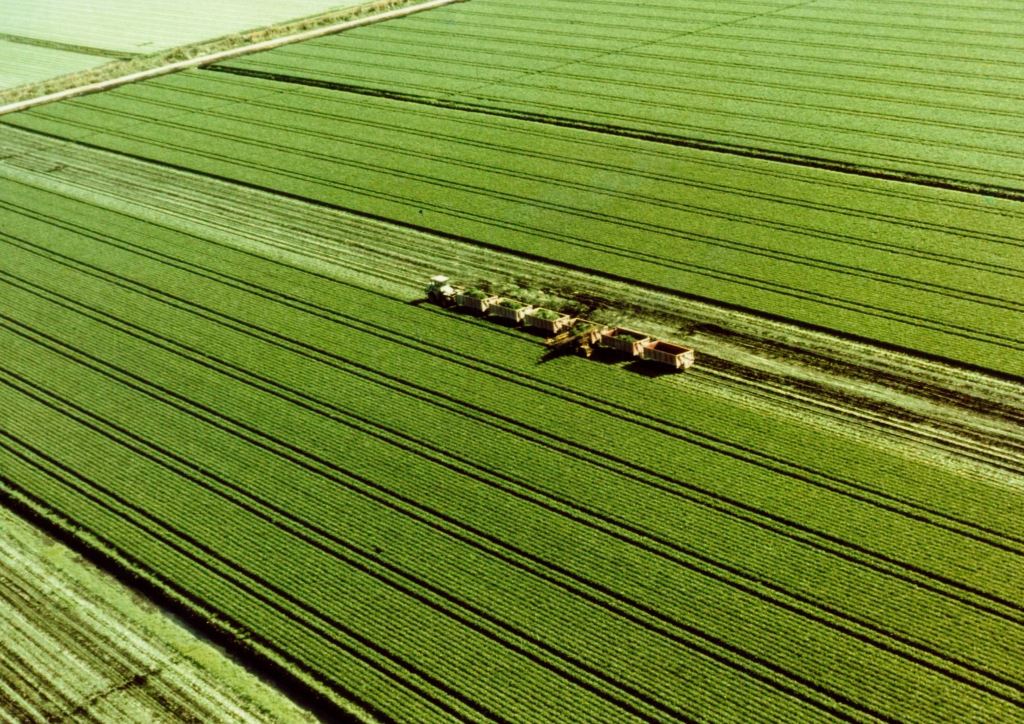 This exhibit explores the lived experiences of African Americans in the small, agricultural community of Oviedo, Florida, during the late 19th and early 20th centuries. Items collected during the Oviedo History Harvest have helped to illuminate the vibrant black community that developed in Oviedo during the late 19th century. Through curating the metadata for this collection, it became apparent that Oviedo has a long and storied past of African Americans carving out a community for themselves after the Civil War and through the Jim Crow era. They fought for better education for their children and when denied that, they raised funds to create their own school. When denied entry into local businesses they integrated them during the 1960s through acts of civil disobedience.
Community Projects: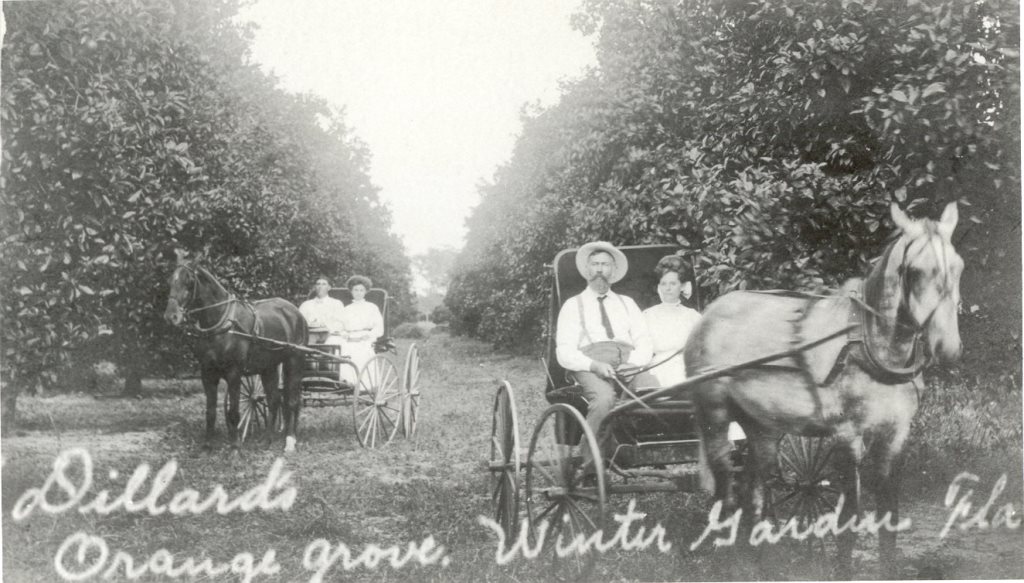 The Winter Garden Heritage Foundation and the City of Winter Garden invite you to enjoy an exhibit of rare photographs, selected from historical archives and family collections, that depict downtown Winter Garden as it appeared just before and after the fires. The Winter Garden Heritage Foundation is a non-profit organization that preserves heritage and architecture and provides inspiring cultural experiences in West Orange County. The organization operates two museums, offers a variety of engaging educational programs, maintains a local history research library, and hosts events that bring people to Winter Garden's National Register Historic District.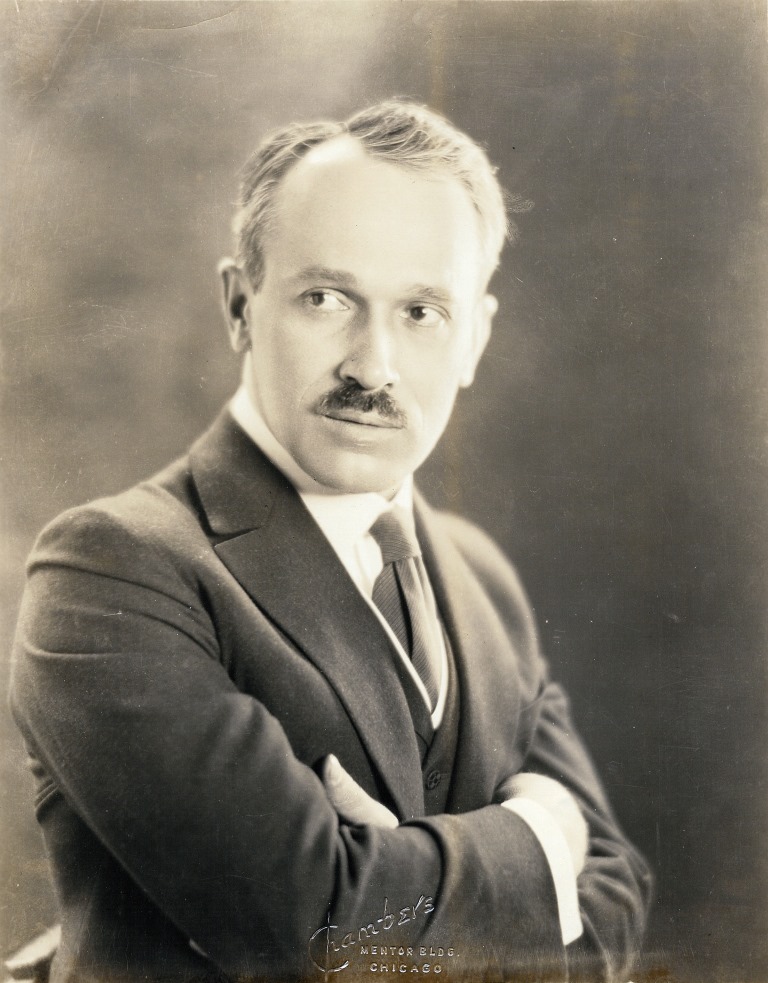 Although visual art had been explored in Central Florida, Orange County's visual arts community truly came alive during the years of 1932-1982, thanks to the vision of 20 distinguished artists and arts leaders. Their influence not only helped build a solid foundation for the local art community but some of Orange County's local Art Legends significantly influenced modern American Art. To recognize the leadership and celebrate the accomplishments of these arts visionaries, arts administrators from 11 Orange County museums and galleries joined forces and shared collections to create the Art Legends of Orange County initiative. This community-wide collaboration runs throughout the 2015-2016 arts season and includes more than 15 exhibitions and events. Art Legends of Orange County celebrates 20 distinguished artists and patrons who helped build Orange County's vibrant cultural landscape. Art Legends of Orange County full exhibition schedule and link to virtual exhibition available at www.ArtLegendsOC.org.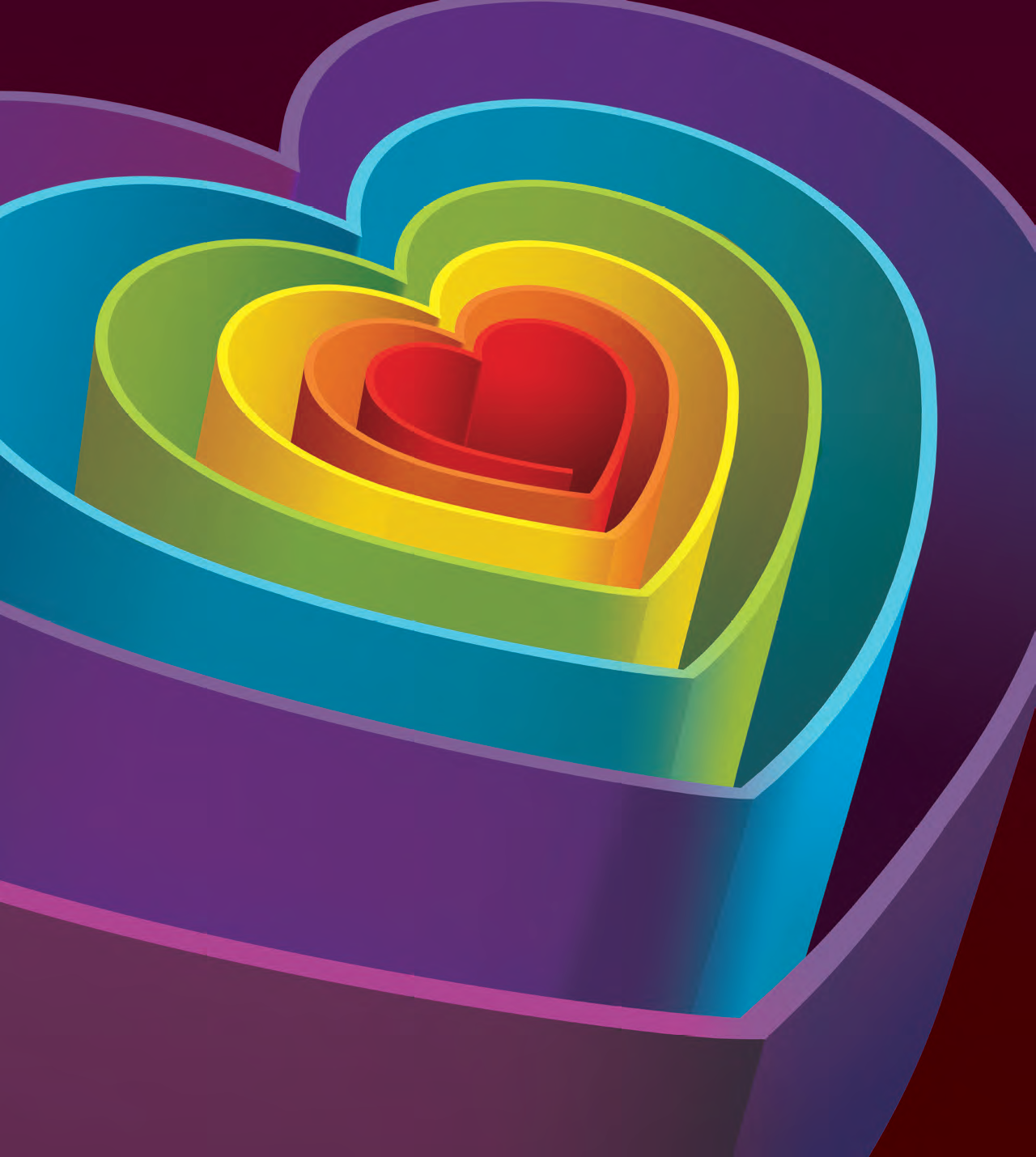 The Citizen Curator Project of Central Florida invites Citizen Curators to create a series of exhibitions for display at the John C. Hitt Library, the UCF Art Gallery, and online focused on the theme "Eliminationism and Resistance." A particularly potent example of eliminationism, defined as social policies that seek to censor, suppress, exile, or exterminate others, is the recent Pulse nightclub attack, whereas the Orlando United campaign may be viewed as an act of resistance and reconciliation.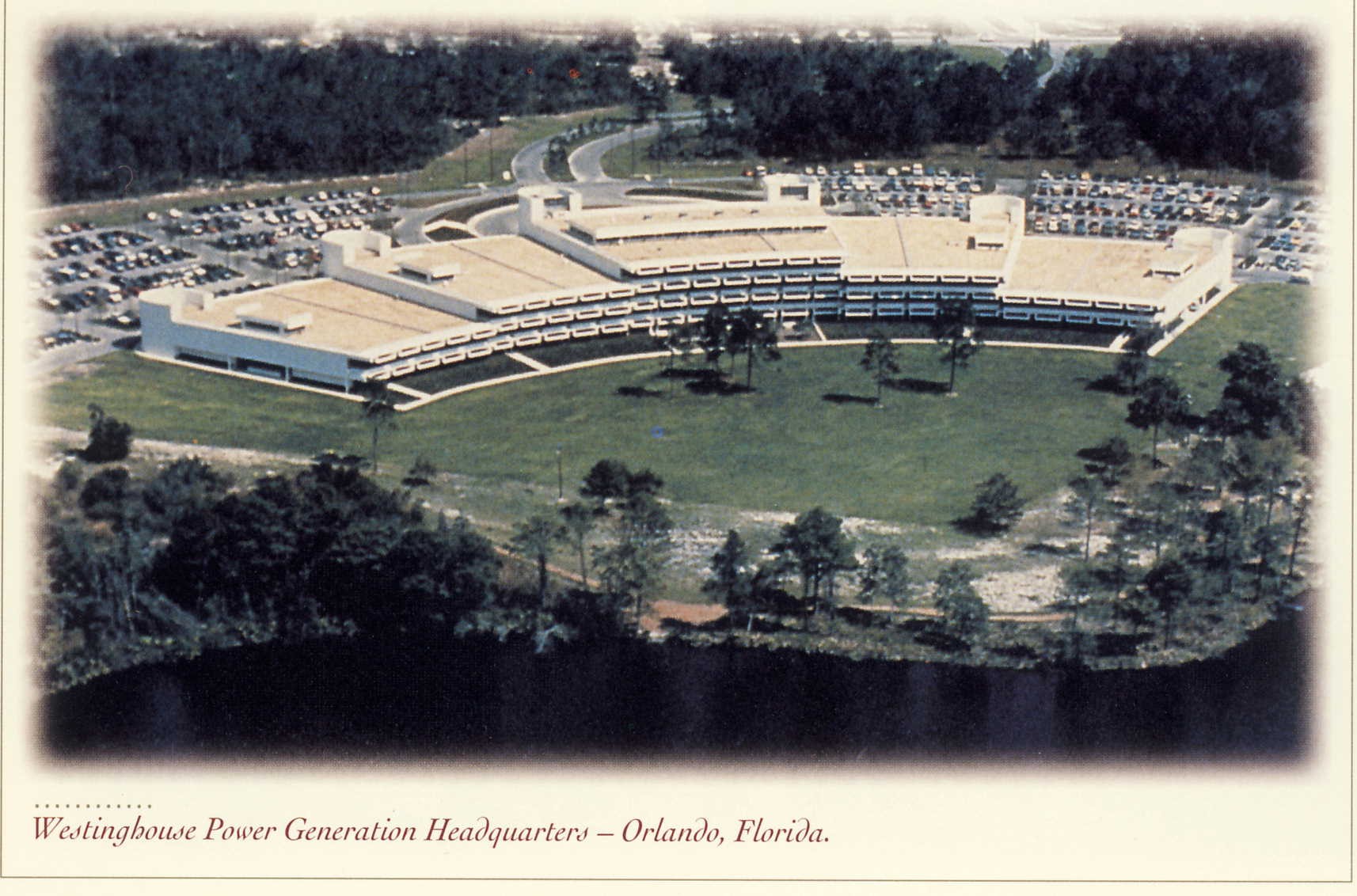 The national headquarters of Siemens Energy, Inc., located in east Orlando on Alafaya Trail near University Boulevard—across from the University of Central Florida—is a major part of the Central Florida business community. Almost forgotten, however, is that the original developer and occupant of the site was the Power Generation Business Unit (PGBU) of the Westinghouse Electric Corporation, one of America's foremost industrial companies, whose history spanned a 100-year period from the late 1800s until the late 1990s. In 1998, PGBU was acquired by Siemens, AG of Germany.
Theses and Dissertations:
The Samsual project was the digital component of the doctoral dissertation of Marcy Galbreath, "Tractors and Genres: Knowledge-Making and Identity Formation in an Agricultural Community." This research examines the history of a small Florida agricultural community over the course of the twentieth century from a rhetorical perspective in order to understand the technological and communicative transitions that governed the development of American agricultural production. By examining archival and oral histories, this research will add to our understandings of how written and oral communications temper the relationships and social situations of an agricultural community, including the knowledge-making and technological adaptation resulting from communications within the community and with outside institutions and entities. Agricultural villages are not isolated entities, but rather sites of multiple rhetorical situations, and farmers do not farm alone, but inside an ecosystem of networked knowledges, practices, and traditions. Thus, the history of a singular farming community may serve as a rhetorical microcosm of modern American agriculture's evolution over the course of the twentieth century, and provide some mindfulness concerning the social, technological, and natural ecologies that act and interact within modern farming communities. This dissertation will use rhetorical genre theory and ideas of local literacies to examine the written and oral discourses that run through these ecologies for the purpose of tracing the relationships between the sponsors of agricultural ideas and technologies and the local farmers who interpreted, employed, and modified them. In addition, this project purports to add to digital history-making research through the construction of an historical archival website to which community members can add their voices. The Samsula Historical Archive creates an online nexus where community members can document, organize, and preserve the history of the community, offering a portal supporting multiple narratives and perspectives. Each family has its own stories and perspectives on historical happenings; by bringing these together in one databased location, the layers and interconnections will become clearer and perhaps stimulate further memories and insights. A discussion of the rhetorical choices faced in constructing such an artifact may also help future researchers embarking on such a project.