Sixteenth Census Population Schedule for Lake County, Election Precinct 19
Dublin Core
Title
Sixteenth Census Population Schedule for Lake County, Election Precinct 19
Alternative Title
Census Population Schedule for Lake County, Election Precinct 19
Subject
Tavares (Fla.)
Census--United States
Population--United States
Description
The U.S. Census population schedule for Election Precinct 19 just outside of Tavares, Florida, in 1940. Individuals are identified by name, titles and terms, gender, age, marital status, race, relationship to head of household, birthplace, birth year, the last place of residence, and occupation. A notable resident listed in this record was Major Jack Cameron Heist (1919-1944), who appears on row 71. Maj. Heist was born to Henry S. Heist and Christina Heist on November 6, 1919, in Eustis, Florida. He received his commission on May 29, 1941, to serve in World War II. Maj. Heist was an Ammunition Officer for the XIX Corps. He died during his service in an ambush on September 2, 1944, near Thiant, France. He is currently buried at the Epinal American Cemetery and Memorial in Dinozé, France. Maj. Heist is one of 85 Florida residents interned at Epinal.
Creator
Nelliauis, Marion M.
Publisher
Coverage
Tavares, Florida
Rights Holder
This resource is not subject to copyright in the United States and there are no copyright restrictions on reproduction, derivative works, distribution, performance, or display of the work. Anyone may, without restriction under U.S. copyright laws:
reproduce the work in print or digital form
create derivative works
perform the work publicly
display the work
distribute copies or digitally transfer the work to the public by sale or other transfer of ownership, or by rental, lease, or lending.
This resources is provided here by
RICHES of Central Florida
for educational purposes only. For more information on copyright, please refer to
Section 5
of
Copyright Law of the United States of America and Related Laws Contained in Title 17 of the United States Code
.
Contributing Project
Epinal Cemetery Project
Curator
Almanza, Esteban
Cepero, Laura
Digital Collection
Source Repository
External Reference
"
Libération de Thiant
." La Voix Du Nord. http://www.lavoixdunord.fr/region/liberation-de-thiant-l-histoire-bouleversante-du-ia27b36952n2369051.
"
Maj Jack C Heist
." Find A Grave. http://www.findagrave.com/cgi-bin/fg.cgi?page=gr&GSln=heist&GSiman=1&GScid=1991677&GRid=56372930& .
"
Local Men in Armed Forces
." 
The Wilkes-Barre Record
, December 24, 1942, page 6. https://www.newspapers.com/clip/4441134/the_wilkesbarre_record/.
Files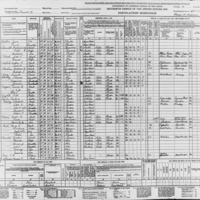 Citation
Nelliauis, Marion M.. "Sixteenth Census Population Schedule for Lake County, Election Precinct 19." RICHES of Central Florida accessed June 7, 2023, https://richesmi.cah.ucf.edu/omeka/items/show/6974.
Categories
Transcribe This Item