70th Infantry Division Patch
Dublin Core
Title
70th Infantry Division Patch
Alternative Title
70th Infantry Patch
Subject
World War II, 1939-1945
Veterans--Florida
Description
A patch for the U.S. Army's 70th Infantry Division, which was nicknamed the Trailblazers. The division was activated at Camp Adair in Oregon in 1943, and served in Europe during World War II. The 70th Division participated in the Ardennes Counteroffensive (also called the Battle of the Bulge), the Rhineland Campaign, and the Central Europe Campaign.

A notable soldier in the 70th Infantry Division was Second Lieutenant Richard Lee McClintock (1921-1944), who served in the 276th Infantry Regiment. 2nd Lt. McClintock was born in South Carolina in 1914. He married Jewel McClintock before enlisting in the U.S. Army at Camp Blanding near Starke, Florida, in 1942. 2nd Lt. McClintock served in advanced party within the division called Task Force Herren, whose mission was to take defensive positions along the west bank of the Rhine to stall what would be the final German offensive in the west, Operation Nordwind. He was awarded a Purple Heart and Silver Star for "conspicuous gallantry and intrepidity in action against the enemy." 2nd Lt. McClintock was Killed in Action (KIA) on January 5, 1945, and is buried at Epinal American Cemetery and Memorial in Dinozé, France.
Source
q=369&amp
FID=89">original patch.
Date Created
ca. 1943-1945
Medium
1 color digital image
Coverage
Camp Adair, Oregon
Ardennes-Alsace
Rhineland
Mediator
History Teacher
Civics/Government Teacher
Rights Holder
This resource is not subject to copyright in the United States and there are no copyright restrictions on reproduction, derivative works, distribution, performance, or display of the work. Anyone may, without restriction under U.S. copyright laws:
reproduce the work in print or digital form
create derivative works
perform the work publicly
display the work
distribute copies or digitally transfer the work to the public by sale or other transfer of ownership, or by rental, lease, or lending.
This resource is provided here by
RICHES of Central Florida
for educational purposes only. For more information on copyright, please refer to
Section 5
of
Copyright Law of the United States of America and Related Laws Contained in Title 17 of the United States Code
.
Contributing Project
Epinal American Cemetery and Memorial Project
Curator
Bentley, James
Cepero, Laura
Digital Collection
External Reference
GRid=56374075.
bc=,sl" target="_blank">World War II Army Enlistment Records, 1938-1946." Access to Archival Databases (AAD), National Archives. https://aad.archives.gov/aad/series-description.jsp?s=3360&amp
cat=WR26&amp
bc=,sl.
Files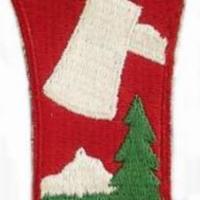 Collection
Citation
"70th Infantry Division Patch." RICHES of Central Florida accessed August 14, 2022, https://richesmi.cah.ucf.edu/omeka/items/show/9399.
Categories
Transcribe This Item