Casselberry Collection
Dublin Core
Title
Casselberry Collection
Alternative Title
Casselberry Collection
Subject
Casselberry (Fla.)
Description
Collection of digital images, documents, and other records depicting the history of Casselberry, Florida. Series descriptions are based on special topics, the majority of which students focused their metadata entries around.

Fort Concord was constructed near Lake Concord in 1849 to protect settlers during the Seminole Wars. Settlement increased following the passage of the Homestead Act in 1862. Stephen J. L. Hooker, the nephew of Florida cattleman William B. Hooker, migrated to the present-day Casselberry area in the 1850s.

Gordon J. Barnett migrated to Altamonte Springs from New York and opened a fernery in the area. He also began a housing development called Fern Park Estates. Soon, the area became one of the world's largest fern producers. In 1926, Hibbard Casselberry migrated to Fern Park from Winnetka, Illinois, and began his own subdivision called Winter Park Ferneries. In 1937, Barnett was elected to the Florida House of Representative and failed passed a bill to incorporate the Town of Fern Park. On October 10, 1940, the Casselberry, which included parts of Fern Park, was incorporated as a tax-free town. The fern industry declined during World War II and Hibbard Casselberry began manufacturing bandoliers, bomb parachutes, and hospital tent liners. The City of Casselberry was incorporated on July 25, 1965.
Contributor
Coverage
Casselberry, Florida
Digital Collection
External Reference
"
History
." City of Casselberry. http://www.casselberry.org/index.aspx?nid=33.
Collection Items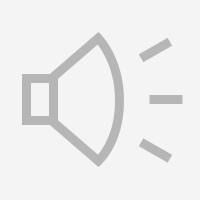 An oral history of Leonard and Jane Casselberry, conducted by Daniel Motta on May 30, 2012. In the interview, the Casselberrys discuss life in Casselberry, Florida, which was founded by Leonard's father, Hibbard Casselberry. Other topics discussed…
View item
Collection Tree