Westinghouse Electric Corporation Steam Turbine-Generator Division World Headquarters Building Dedication, November 6, 1983
Dublin Core
Title
Westinghouse Electric Corporation Steam Turbine-Generator Division World Headquarters Building Dedication, November 6, 1983
Alternative Title
Westinghouse Steam Turbine-Generator Division Building Dedication
Subject
Orlando (Fla.)
Westinghouse Electric Corporation
Description
A booklet for the building dedication ceremony of Westinghouse Electric Corporation's Steam Turbine-Generator Division World Headquarters on November 6, 1983. As the decade of the 1970s was coming to a close, Westinghouse decided to consolidate and relocate the headquarters functions for Steam Turbines and Electric Generators to Orlando, Florida, on property they purchased across the street from the University of Central Florida. They had been located with their respective manufacturing locations at opposite ends of Pennsylvania for over 60 years: Generators in East Pittsburgh, and Steam Turbines in Lester, just outside of Philadelphia. In June of 1980, a small startup team arrived in Orlando, and by the late summer of 1983, the new headquarters building had been designed and constructed, and was ready for occupancy. On November 6, 1983, this booklet was distributed as part of a dedication ceremony. It also describes the many new features of the building, which was designed to facilitate teamwork, improve communication internally and with customers, utilize the latest designs in modular office furniture and information systems technology, and be a showcase for customers and potential customers.

Originally called the Westinghouse Electric Company, George Westinghouse (1846-1914) founded his manufacturing company in Pittsburgh, Pennsylvania, on January 8, 1886. In 1889, he renamed his business The Westinghouse Electric and Manufacturing Company. Westinghouse's primary products include turbines, generators, motors and switchgear related to the generation, transmission, and use of electricity. The company changed its name to Westinghouse Electric Corporation in 1945. In 1981, the company began to relocate its division headquarters for the Steam-Turbine Generator Divisions from Pennsylvania (turbines from Lester and generators from Pittsburgh) to Orlando, Florida. The Power Generation Business Unit (PGBU) building was located in The Quadrangle, at 4400 Alafaya Trail. Originally, Westinghouse had purchased a large plot of land for future development that extended westward from Alafaya Trail to Rouse Road. The original headquarters was located on several acres of that land parcel close to Alafaya Trail.

In 1994, after a major corporate management shuffling, and a top-level decision to change from an industrial manufacturing company to primarily a broadcasting/communications company, Westinghouse bought the CBS Network and changed its name to the CBS Corporation. As the PGBU grew in size, other buildings in the area were leased and then, after PGBU was sold to Siemens Corporation of Germany in 1998, additional buildings (Quad II and Quad III) were added to the original complex at the Quadrangle. From 1998 to 2003 the Orlando operation was known as Siemens-Westinghouse, after which the name of Westinghouse was dropped. The operation has been known as Siemens from that time forward.
Source
Original 16-page booklet: Private Collection of Ned Kessler.
Publisher
Westinghouse Electric Corporation
Date Issued
ca. 1983-11-06
Is Format Of
Digital reproduction of original 16-page booklet.
Requires
Coverage
Westinghouse Electric Corporation, The Quadrangle, Orlando, Florida
Mediator
History Teacher
Geography Teacher
Provenance
Originally published by Westinghouse Electric Corporation.
Rights Holder
Copyright to this resource is held by Westinghouse Electric Corporation and is provided here by
RICHES of Central Florida
for educational purposes only.
Curator
Kessler, Ned
Cepero, Laura
Digital Collection
Source Repository
Private Collection of Ned Kessler
External Reference
"
History
." Westinghouse Nuclear. http://www.westinghousenuclear.com/About/History.
Document Item Type Metadata
Original Format
16-page booklet
Files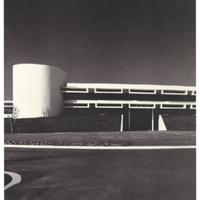 Collection
Citation
"Westinghouse Electric Corporation Steam Turbine-Generator Division World Headquarters Building Dedication, November 6, 1983." RICHES of Central Florida accessed June 2, 2023, https://richesmi.cah.ucf.edu/omeka/items/show/6595.
Categories
Transcribe This Item