Hip Hop Collection
Dublin Core
Alternative Title
Hip Hop Collection
Subject
Hip-hop--Southern States
Music--United States
Description
Around the early 1970s, an underground urban cultural movement began to develop in the South Bronx in New York City, New York. As block parties became increasingly prevalent in the region, disc jockeys (DJs) would play popular musical genres, such as funk, disco, and soul, and began isolating the percussive instrumental breaks of songs. Immigrants from the Caribbean islands introduced this technique, known as dub music. Since the percussive breaks in these songs tended to be short, DJs extended them using two turntables. The movement that would become known as "hip hop" involved four distinct characteristics. In addition to turntablism, which is considered the aural element, the other characteristics include rap music, which is the oral element, b-boying—also known as breakdancing, which is the physical element—and graffiti art, which is the visual element. Other elements include beatboxing, which is a form of vocal percussion using one's mouth to mimic a drum machine, and sampling, which is the act of taking a portion of a sound recording and reusing it as an instrument.

Clive Campbell, known by his stage name DJ Kool Herc, is credited as the originator of hip hop music in the early 1970s. Although the genre developed in several places in the early 1970s, a concert performed by Herc is considered to be one of the pivotal and formative events that led to the rise of hip hop music and culture. Among those who claimed to be in attendance were a number of future hip hop stars, including Grandmaster Flash, Afrika Bambaaraa, Red Alert, KRS-One, and Grandmaster Caz.

In 1979, the Sugarhill Gang's song, "Rapper's Delight," became the first hip hop record to gain widespread popularity in the mainstream. During the 1980s, the genre evolved and developed more complex styles, spreading across the country and throughout the world and leading to what would be known as new school hip hop. This Golden Age hip hop era spanned from around 1983 to the early 1990s, spawning innovators such as LL Cool J, Run-D.M.C., Public Enemy, Eric B. & Rakim, Big Daddy Kane, De La Soul, the Beastie Boys, and Juice Crew. Gangsta rap, a subgenre of hip hop with a lyrical focus on political and social commentary mixed with the realities of a criminal lifestyle, was pioneered in the mid-1980s by rappers such as Ice T, N.W.A., KRS-One, Just-Ice, Schoolly D, and the Geto Boys. By the early 1990s, gangsta rap further split into regional genres when West Coast rappers such as Ice Cube, Eazy E, Dr. Dre, Snoop Doggy Dogg, Warren G, Nate Dog, and 2Pac Shakur squared off against their East Coast counterparts, such as the Notorious B.I.G. (also known as Biggie Smalls), Puff Daddy, Lil' Kim, the Wu-Tang Clan, Mobb Deep, and Nas. After the murders of Shakur and Smalls, gangsta rap peaked in its popularity, paving the way for mainstream rappers like Jay-Z, DMX, 50 Cent, Eminem, Nelly, and Drake. Mainstream rap has been criticized by hip hop fans and pioneers for its concern with image over substance, as opposed to alternative hip hop, which emerged simultaneously with artists such as OutKast, The Roots, Mos Def, Kanye West, Gnarls Barkley, Gorillas, M.I.A., and the Fugees, leading the way in innovating and revitalizing the genre.

Florida has maintained a role in influencing and developing hip hop music and culture. Southern hip hop, which is also known as Dirty South, is a subgenre of hip hop that emerged in the Southeastern United States in cities such as Atlanta, Houston, Memphis, New Orleans, and Miami. Miami native, Debbie Harry, who was the lead singer of the American punk rock band Blondie in the mid-to-late 1970s, released a song entitled "Rapture" in 1981, which became the first rap song to top the Billboard Top 100 chart. The music video for the song became the first rap video to be broadcast on Music Television (MTV). Miami Bass, also known as booty music, emerged in the mid-1980s, with an emphasis on synthesizers and drum machines, raised dance tempos, and frequently sexually explicit lyrics and samples. Luther Campbell, also known as Uncle Luke, and his group, 2 Live Crew, played a crucial role in popularizing Miami Bass in the late 1980s and early 1990s. The group gained international notoriety in 1988, when a record store clerk was cited for selling a copy of their explicit album to an undercover police officer, which was the first time in the United States that a record store owner was held liable for an obscenity violation. Although the clerk was found not guilty by a jury, the group's next album, As Nasty As They Wanna Be, was ruled obscene and illegal to sell by U.S. District Court Judge Jose Gonzalez, leading to the arrest of a local retailer two days later for selling a copy to an undercover officer, and to three of the members of the band after a performance in Hollywood, Florida. The U.S. Court of Appeals for the Eleventh Circuit overturned the obscenity ruling in 1992, and the United States Supreme Court refused to hear Broward County's appeal. Other notable hip hop artists from Florida include Rick Ross and Flo Rida, both from Carol City, Trick Daddy, Pitbull and Trina from Miami, T-Pain from Tallahassee, and Solillaquists of Sound from Orlando.
Coverage
Orlando, Florida
Curator
Cepero, Laura
Cravero, Geoffrey
Digital Collection
External Reference
Collection Items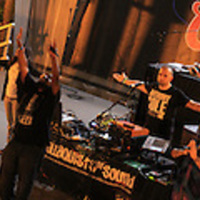 Solillaquists of Sound performing live at the Florida Music Festival, held at Wall Street Plaza in Downtown Orlando, Florida, on April 24, 2014. These photographs features, from left to right, Tonya Combs, Asaan Brooks, Glen Valencia, Jr., and…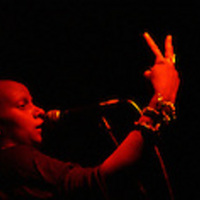 Solillaquists of Sound performing live at BackBooth, located at 37 West Pine Street in Downtown Orlando, Florida, on October 25, 2003. The first photograph features Alexandra Sarton, popularly known as Alexandrah, and the second photograph shows,…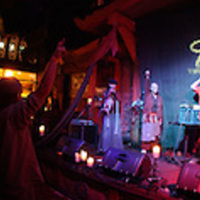 Solillaquists of Sound performing live at at Slingapour's, a venue located at 18 Wall Street in Wall Street Plaza in Downtown Orlando, Florida, on February 19, 2003. The first photograph features, from left to right, Tonya Combs, Alexandrah, DiViNCi…
View all 3 items
Collection Tree