Sixteenth Census Population Schedule for Miami Beach, Election Precinct 28
Dublin Core
Title
Sixteenth Census Population Schedule for Miami Beach, Election Precinct 28
Alternative Title
Census Population Schedule for Miami Beach, Election Precinct 28
Subject
Miami Beach (Fla.)
Census--United States
Population--United States
Description
The U.S. Census population schedule for Election Precinct 28 in Miami Beach, Florida, in 1940. Individuals are identified by name, titles and terms, gender, age, marital status, race, relationship to head of household, birthplace, birth year, the last place of residence, and occupation. A notable resident listed in this record was Captain Lee Silver (ca. 1922-1945). Capt. Silver was born to in Salt Lake City, Utah, to Herman Silver and Bertha Silver, around 1922-1923. His parents were Herman Silver and Bertha Silver. By 1940, the Silver family had migrated to Miami, Florida, where Lee attended Miami Beach Senior High School. During World War II, Capt. Silver served in Company G, of the 42nd Infantry Division (42ID)'s 232rd Infantry Regiment. He died near the Haardt Mountains of France on February 23, 1945, and was awarded a Silver Star and a Purple Heart. Capt. Silver is currently buried at Epinal American Cemetery and Memorial in Dinozé, France, with a Star of David headstone, indicating Jewish heritage.
Creator
Moates, Gladys B.
Publisher
Coverage
Miami Beach, Florida
Rights Holder
This resource is not subject to copyright in the United States and there are no copyright restrictions on reproduction, derivative works, distribution, performance, or display of the work. Anyone may, without restriction under U.S. copyright laws:
reproduce the work in print or digital form
create derivative works
perform the work publicly
display the work
distribute copies or digitally transfer the work to the public by sale or other transfer of ownership, or by rental, lease, or lending.
This resources is provided here by
RICHES of Central Florida
for educational purposes only. For more information on copyright, please refer to
Section 5
of
Copyright Law of the United States of America and Related Laws Contained in Title 17 of the United States Code
.
Contributing Project
Epinal Cemetery Project
Curator
Blount, Ryan
Cepero, Laura
Digital Collection
Source Repository
External Reference
"
Capt Lee Silver
." Find A Grave. Accessed March 20, 2016. http://www.findagrave.com/cgi-bin/fg.cgi?page=gr&GSln=silver&GSfn=lee&GSbyrel=all&GSdyrel=all&GScntry=7&GSob=n&GRid=56375510&df=all&.
"
Lee Silver
." National Archives and Records Administration. Accessed March 20, 2016. https://familysearch.org/ark:/61903/1:1:VTHZ-V67.
Files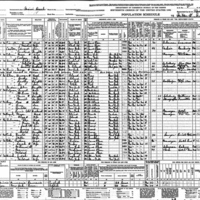 Collection
Citation
Moates, Gladys B.. "Sixteenth Census Population Schedule for Miami Beach, Election Precinct 28." RICHES of Central Florida accessed December 5, 2022, https://richesmi.cah.ucf.edu/omeka/items/show/6921.
Categories
Transcribe This Item