Browse Items (4 total)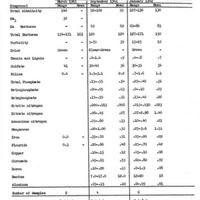 A table of measurements of various dissolved substances found in Lake Apopka, gathered from random points across the surface of the lake in March 1961, September 1961, and January 1962.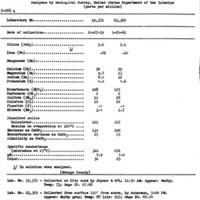 A U.S. Department of the Interior, Water Resources Division survey of Lake Apopka's water quality. This data was collected at Winter Garden, Florida, in 1959 and 1961. Winter Garden is located on the southern shore of Lake Apopka.
Episode 14 of A History of Central Florida podcasts: Cannonball. A History of Central Florida Podcast series explores Central Florida's history through the artifacts found in local area museums and historical societies. These podcasts can involve the…
Episode 13 of A History of Central Florida podcasts: Buck and Ball. A History of Central Florida Podcast series explores Central Florida's history through the artifacts found in local area museums and historical societies. These podcasts can involve…