The Watermark, Vol. 9, No. 19, September 12-25, 2002
Dublin Core
Title
The Watermark, Vol. 9, No. 19, September 12-25, 2002
Alternative Title
Watermark, Vol. 9, No. 19
Subject
Gay culture--United States
Description
The nineteenth issue of the ninth volume of The Watermark was published on September 12, 2002, primarily highlighting the effect Florida politicians might have on the Central Florida LGBTQ+ (Lesbian, Gay, Bisexual, Trans, Queer/Questioning, and others) community if elected. Among these politicians was Patrick Howell (b. 1970), who, if elected, would have been the first openly gay Republican to sit in the Florida State House of Representatives. Other politicians include Tom Feeney (R) (b. 1958), Speaker of the Florida House of Representatives in 2002, and Harry Jacobs (D) (b. 1958), a newcomer to the political scene but ardently supportive of equal rights and higher wages for teachers. The two would be up for the U.S. House District 24 election that year. In addition to state and federal politics, the issue continues coverage of the debate surrounding the addition of protection from discrimination of sexual orientation in the workplace to Orlando's city legislation. Other topics covered include interviews with comedians touring Florida, a spotlight on an LGBTQ+ youth group, and an interview in the Water Colors pullout section with DC Comics writer Judd Winick, who discusses hate crimes and gay bashing in a recent issue of the Green Lantern.

Since 1994, The Watermark has been the cornerstone source of LGBTQ+ centered news for the Central Florida region. Founded by Tom Dyer in Orlando, the publication began generating bi-weekly issues beginning August 31, 1994. Since then, The Watermark has consistently published newspaper-style issues every other Thursday. Gaining traction, the publication expanded in 1995 to include Tampa and, in 1997, The Watermark became a permanent piece of LGBTQ+ culture when the publication initiated the first large-scale Gay Days Weekend event, the Beach Ball at Disney's Typhoon Lagoon. Before 1999, the publication printed 20,000 copies every week, distributing them to over 500 locations between its two major cities. Following 1999, the publication launched watermarkonline.com shifting to an online publication style. In 2016, Rick Claggett purchased The Watermark.
Creator
Blake, Michael
Campbell, Scottie
Chisman, Erin J.
Craige, Shelley
Crescitelli, Jim
Donahoo, Logan
Dyer, Tom
Guarino, David R.
Guay, Rena
Hartlage, Kirk
Jackowitz, Enid
Jackowitz, Syd
Kundis, Ken
Martinac, Paula
Masters, Billy
Rojas, Arturo
Sullivan, John
Triggs, Greg
Varnell, Paul
Viren, Sarah
Walen, Rick
Westveer, Drew
Wiggins, Jayelle
Wilde, Diane
Publisher
Date Created
ca. 2002-09-12
Date Copyrighted
2002-09-12
Is Format Of
Digital reproduction of original 60-page newspaper,
The Watermark
, Vol. 9, No. 19, September 12-25, 2002.
Requires
Coverage
Orlando, Florida
Tampa, Florida
Sarasota, Florida
Good Samaritan Church, Pinellas Park, Florida
Bradenton, Florida
Miami, Florida
Altamonte Springs, Florida
Atlanta, Georgia
New Orleans, Louisiana
Philadelphia, Pennsylvania
Contributing Project
Digital Collection
Source Repository
External Reference
"
About/Contact
." WatermarkOnline.com, accessed January 28, 2018. http://www.watermarkonline.com/aboutcontact/.
Files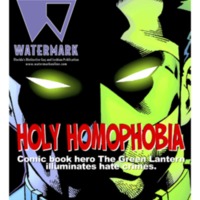 Collection
Citation
Blake, Michael et al.. "The Watermark, Vol. 9, No. 19, September 12-25, 2002." RICHES of Central Florida accessed June 3, 2023, https://richesmi.cah.ucf.edu/omeka/items/show/10348.
Categories
Transcribe This Item