Browse Items (4 total)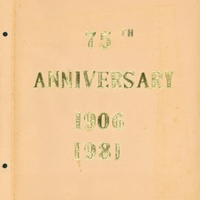 A scrapbook for the 75th anniversary celebration of the Oviedo Woman's Club (OWC) on February 22, 1981. The scrapbook includes a sign-in sheet, notes, letters, envelopes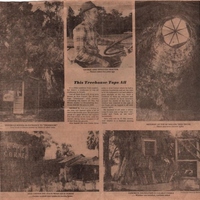 A newspaper article about farmer George M. Arie who built a treehouse off State Road 419 in an area known as Arie Corner. The article details how it moved the tree, built the treehouse and where he resided at the time of publication.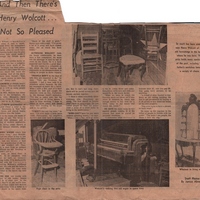 A newspaper article about Henry Walcott, an Oviedo resident who has watched the small community grow into the bustling town it became after the arrival of Florida Technological University (present-day University of Central Florida) during the 1960s.…
This newspaper clipping, from the September 11, 1977 edition of the The Sentinel Star, offers a descriptive profile of Dr. George H. Starke's (1898-1978) history and accomplishments. Dr. Starke was a practicing medical doctor who opened his practice…
Tags: Blacksheare, Jackie; Davidson, Keay; DeLand; doctor; Edwards, Leo; Frey, Bob; JFK; Kennedy, John Fitzgerald; Kennedy, Robert Francis; King, Martin Luther, Jr.; Meharry Medical School; Melrose; MLK; Nashville; physician; Sanford; Sanford Avenue; Sanford Civic Center; Seattle; Seminole Boulevard; Starke, George H.; Starke, Helen; Starke, Herbert; Starke, Lancaster C.; Tallahassee; The Sentinel Star; UF; UF Medical School; University of Florida; University of Florida Medical School; Washington, D.C.