Browse Items (9 total)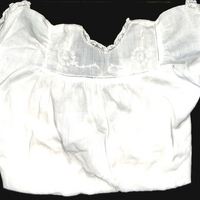 A nightgown worn by Edwin White when he was a baby growing up in Oviedo, Florida, during the 1930s.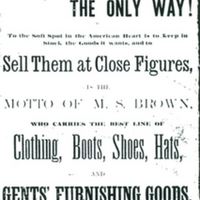 A newspaper advertisement in The South Florida Argus issue for January 3, 1886. This issue includes an advertisement for M. S. Brown, a clothing retailer whose business was located at Gumpert's Block in Sanford, Florida.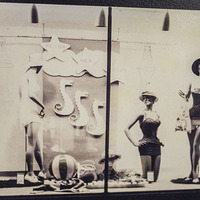 A Sears, Roebuck & Company window display showing women's swimsuits during the 1940s or 1950s. The Sears store was located at 111-113 North Orange Avenue in Downtown Orlando, Florida. Sears moved into the first floor of Philips Apartments in…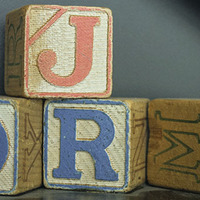 Toy blocks from Kiddie Korner, a children's store that was also know as Kiddie Shoppe. The store was opened by Nat Berman and Pauline Berman at 66 North Orange Avenue in Downtown Orlando, Florida, in the early 1930s. The shoppe later expanded to a…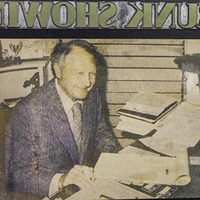 Irvin Gibbs, the founder of Gibbs-Louis, Inc. Getting his start in his father's general store in Live Oak, Florida, Gibbs was a well-known man of fashion in Downtown Orlando, Florida. In 1935, he graduated from the University of Florida with a…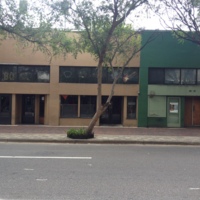 The former location of Kiddie Korner, a children's store that was also know as Kiddie Shoppe. The store was opened by Nat Berman and Pauline Berman at 66 North Orange Avenue in Downtown Orlando, Florida, in the early 1930s. The shoppe later expanded…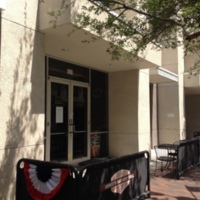 The former location of Gibbs-Louis, Inc. Founded in 1945 by Irving Gibbs, Gibbs-Louis was one of the most popular women's apparel stores in Downtown Orlando in the 1940s and 1950s. Along with the downtown location at 131 North Orange Avenue, there…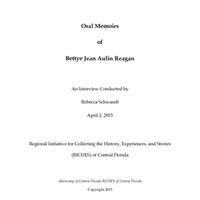 An oral history interview of Bettye Jean Aulin Reagan, conducted by Rebecca Schwandt on April 2, 2015. Born January 27, 1934, Reagan is the granddaughter of Andrew Aulin, Sr. (1843-1918), who is credited with naming Oviedo, Florida. In this oral…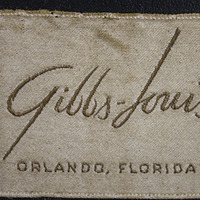 A Gibbs-Louis, Inc. clothing label. Founded in 1945 by Irving Gibbs, Gibbs-Louis was one of the most popular women's apparel stores in Downtown Orlando in the 1940s and 1950s. Along with the downtown location at 131 North Orange Avenue, there were…