Browse Items (8 total)
Tags: King, Martin Luther, Jr.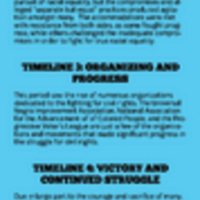 The Long History of the African American Civil Rights Movement in Florida, an exhibit created by Dr. Robert Cassanello and his students at the University of Central Florida. The exhibit chronicles both national and local events in the civil rights…
Tags: 101st Airborne Division; 14th Amendment; 15th Amendment; 99th Fighter Squadron; A Red Record; African Americans; Afro-Cubans; American Civil War; Anderson, Patrick; Asa Philip Randolph; Atlanta Exposition; Bahamians; Barton, Juanita; beach; beaches; Bethel Baptist Institutional Church; Bethune-Cookman College; Bethune, Mary McLeod; Black Cabinet; Booker Taliaferro Washington; Brevard County; Brotherhood of Sleeping Car Porters; Brown v. Board of Education of Topek; bus boycotts; Callovi, Andrew; Central Florida; Cepero, Laura; Chambers v. Florida; Chaney, James; Charles Kenzie Steele; Chicago, Illinois; civil disobedience; civil rights; Civil Rights Act of 1875; Civil Rights Act of 1964; Civil Rights March; Civil Rights Movement; Clara White Mission; Cocoa; Cocoa Elementary School; Confederates; Constitution; Constitutional League of Florida; Cook, Jennifer; Cookman Institute; Corbett, Joseph Francis II; Dale Mabry Field; Davis, Ed; Davis, John A.; Daytona Beach; Democratic Party; desegregation; discrimination; disfranchisement; Double V Campaign; Dwight David Eisenhower; Eartha M. M. White; Eartha Mary Magdalene White; Eatonville; educators; Eisenhower, Dwight D.; Englehardt, Tanya; equal pay; exhibits; FDR; Federal Council of Negro Affairs; Fifteenth Amendment; Florida Civil Rights Act; Florida Memorial college; Florida Photographic Collection; Florida Streetcar Segregation Law; Florida Supreme court; Florida Teachers Association; Flynn, Jacob; Fort Lauderdale; Fourteenth Amendment; Franklin D. Roosevelt; Franklin Delano Roosevelt; Franklin, William; Freedom Riders; Freedom Rides; Freedom Summer; Garvey, Marcus; Gary, Bill; Gibson v. Board of Public Instruction of Dade County; Goff, Cynthia; Goodman, Andrew; Grant, Ulysses S.; Great Depression; Greensboro Sit-in; Greensboro, North Carolina; Groveland; Groveland Four; Harry T. & Harriette V. Moore Cultural Complex, Inc.; Hawkins, Virgil D.; Holland; Houser, Barbara; Houston, Texas; Howard, Willie James; Hurston, Zora Neale; Ida Bell Wells-Barnett; Ike Eisenhower; Jacksonville; Jakes, Wilhelmina; Jim Crow South; King, Martin Luther, Jr.; KKK; Knoxville, Tennessee; Ku Klux Klan; Library of Congress; Lincoln, Abraham; Literary and Industrial Training School for Negro Girls; Little Rock 9; Little Rock Central High School; Little Rock Nine; Little Rock, Arkansas; Live Oak; Lloyd, Rustin; lynchings; Madison County; Marcus Mosiah Garvey, Jr.; Marshall, Thurgood; Mary Jane McLeod Bethune; McCall, Willis V.; McDivitt, Anne Ladyem; Miami; Michael Henry Schwerner; Mississippi Plan; Montgomery Bus Boycott; Montgomery, Alabama; Moore, Harriette V.; Moore, Harriette Vyda Simms; Moore, Harry T.; Moore, Harry Tyson; NAACP; National Afro-American League; National Association for the Advancement of Colored People; National Equal Rights League; NERL; New Deal; New York; Niagara Movement; Ocoee Massacre; Ocoee Riot; Omaha, Nebraska; Orchard Villa Elementary School; Palatka; Parks, Rosa; Patterson, Carrie; Payne, Jesse; Petitt, Joshua; Plessy v. Ferguson; Progressive Voter's League; protests; Pulaski, Tennessee; race relations; race riots; racial equality; racism; Randolph, A. Philip; Reconstruction; Red Summer of 1919; Republican Party; Robert Cassanello; Rosa Louise McCauley Parks; Rosewood Massacre; Saunders, Robert; Schomburg Center for Research in Black Culture; Schwerner, Michael; Scottsboro Boys; Scottsboro, Alabama; SCOTUS; segregation; Selma, Alabama; separate but equal; Shepard; sit-ins; slavery; Sociedad la Union Marti-Maceo; soldiers; South Carolina; Southern Horrors: Lynch Law in All Its Phases; St. Augustine; State Library and Archives of Florida; Steele, C. K.; Supreme Court; Supreme Court of the United States; Syracuse, New York; Tallahassee; Tallahassee Bus Boycott; Tampa; teachers; The Long History of the African American Civil Rights Movement in Florida; Timothy Thomas Fortune; To Secure These Rights: The Report of the President's Committee on Civil rights; Truman, Harry S.; Turnbull, Lindsey; Tuskegee University; Tuskegee, Alabama; U.S. Armed Forces; U.S. Army; U.S. Supreme Court; UF; UNIA; Union; Universal Negro Improvement Association; University of Florida; veterans; voting; voting rights; Voting Rights Act of 1965; W. E. B. Du Bois; wade-ins; Waldron, J. Milton; Washington, Booker T.; Wells, Ida B.; Wetmore, J. Douglas; white supremacy; White, Clara; William Edward Burghardt Du Bois; Williams, Alice; Willis Virgil McCall; Wolfe, Jon; Woolworth; Woolworth's; World War II; WWII
This newspaper clipping, from the September 11, 1977 edition of the The Sentinel Star, offers a descriptive profile of Dr. George H. Starke's (1898-1978) history and accomplishments. Dr. Starke was a practicing medical doctor who opened his practice…
Tags: Blacksheare, Jackie; Davidson, Keay; DeLand; doctor; Edwards, Leo; Frey, Bob; JFK; Kennedy, John Fitzgerald; Kennedy, Robert Francis; King, Martin Luther, Jr.; Meharry Medical School; Melrose; MLK; Nashville; physician; Sanford; Sanford Avenue; Sanford Civic Center; Seattle; Seminole Boulevard; Starke, George H.; Starke, Helen; Starke, Herbert; Starke, Lancaster C.; Tallahassee; The Sentinel Star; UF; UF Medical School; University of Florida; University of Florida Medical School; Washington, D.C.
Episode 40 of A History of Central Florida Podcast: Icons of Hate. RICHES Podcast Documentaries are short form narrative documentaries that explore Central Florida history and are locally produced. These podcasts can involve the participation or…
Tags: 1st Avenue; A History of Central Florida; African American; assassination; Before His Time: The Untold Story of Harry T. Moore, America's First Civil Rights Martyr; bomb; Central Boulevard; Chamberlain, J. N.; Christmas; civil rights; civil rights activist; Civil Rights Movement; Civil War; Clarke, Bob; Confederacy; Confederate Flag; Confederate States of American; Confederate veteran; Democrat; Democratic Party; desegregation; Dixon, Thomas; Evers, Medgar Wiley; First Avenue; Flagler Street; Ford, Chip; fraternal organization; Freedom Avenue; Gibson, Ella; Greater Miami Estates; Green, Ben; Griffith, D. W.; Harry and Harriette Moore Memorial Park; Harry T. and Harriette V. Moore Cultural Complex; hate group; Hazen, Kendra; Hialeah Riding Academy; Hughes, Langston; Imperial Wizard; integration; Kelley, Katie; Kendall Road; King, Martin Luther, Jr.; KKK; Klan Circus; Klan robe; Krome Avenue; Ku Klux Klan; Ku Klux Klan of Florida, Inc.; Meacher Brothers; Miami; Mims; Moore, Harriette V.; Moore, Harry T.; murder; NAACP; National Association for the Advancement of Colored People; Newton, Michael; OCRHC; orange county; Orange County Regional History Center; orlando; parade; podcast; poem; political rally; race relations; racism; Reconstruction; RICHES; Robert Cassanello; segregation; Simmons, William Joseph; slave; slavery; South; Southern Democrat; Spingarn Medal; St. Johns Manor; terrorism; terrorist; The Ballad of Harry Moore; The Birth of a Nation; The Invisible Empire: The Ku Klux Klan in Florida; Velásquez, Daniel; veteran; Vigilante; vigilantism; White Knights of the Ku Klux Klan; White League; white power; World War I; WWI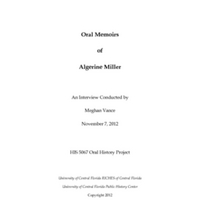 Oral history interview of Algerine Miller, who was born on December 6, 1940, in Sanford, Florida. Miller graduated from Crooms Academy, located at 2200 West Thirteenth Street, in 1958. After high school, she attended the Walker Business School for…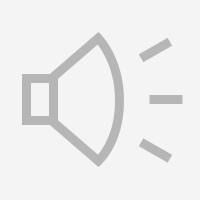 Episode 11 of RICHES Podcast Documentaries: Harry T. Moore: An Interview with Dr. Jim Clark. RICHES Podcast Documentaries are short form narrative documentaries that explore Central Florida history and are locally produced. These podcasts can involve…
Tags: Apopka; Apopka KKK; Apopka Ku Klux Klan; assassination; baseball; bomb; Brevard County; Brevard County NAACP; Brevard County National Association for the Advancement of Colored People; Brooklyn, Earl J.; Brown v. Board of Education of Topeka; citrus; citrus industry; civil rights; civil rights activist; Civil Rights Leader Harry T. Moore and the Ku Klux Klan in Florida; Civil Rights Movement; Clark, Jim; desegregation; documentary; FBI; Federal Bureau of Investigation; Florida State Attorney; hate group; historic preservation; integration; investigative journalism; journalism; journalist; King, Martin Luther, Jr.; KKK; klansman; Ku Klux Klan; labor; laborer; Lake County; McCall, Willis V.; Moore, Harriette Vyda Simms; Moore, Harry Tyson; murder; NAACP; National Association for the Advancement of Colored People; newspaper; newspaper editor; newspaper publisher; open records law; orange county; Orange County Sheriff; Orange County Sheriff's Office; orlando; Orlando Magazine; podcast; Powell, Angelea; preservation; public records law; RICHES Podcast Documentaries; Robinson, Jack "Jackie" Roosevelt; Sacher, John; Sanford; segregation; sheriff; Simms, Harriette Vyda; Star, Dave; The Orlando Sentinel; tourism; tourist; UCF; UF; University of Central Florida; University of Florida; Winter Park Magazine; Wolfinger, Norman "Norm" Robert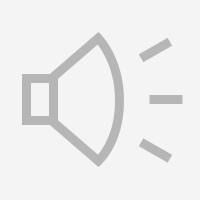 Episode 35, Part 1 of RICHES Podcast Documentaries: Harry T. Moore. RICHES Podcast Documentaries are short form narrative documentaries that explore Central Florida history and are locally produced. These podcasts can involve the participation or…
Tags: African American; Apopka; Apopka KKK; Apopka Ku Klux Klan; assassination; bomb; Brevard County; Brevard County NAACP; Brevard County National Association for the Advancement of Colored People; Brown v. Board of Education of Topeka; citrus; citrus industry; civil rights; civil rights activist; Civil Rights Movement; Clark, James C.; Clark, Jim C.; court; court case; Democrat; Democratic Party; documentary; educator; efore His Time: The Untold Story of Harry T. Moore, America's First Civil Rights Martyr; El-Shabazz, El-Hajj Malik; FBI; Federal Bureau of Investigation; Florida State Attorney; Green, Ben; Jacksonville; King, Martin Luther, Jr.; KKK; Ku Klux Klan; Lake County; Library of Congress; Little, Malcolm; Live Oak; LOC; lynching; martyr; McCall, Willis Virgil; Moore, Angela; Moore, Evangeline; Moore, Harriette Vyda Simms; Moore, Harry Tyson; murder; NAACP; National Association for the Advancement of Colored People; orange; orange county; Orange County Sheriff's Office; orange industry; podcast; principal; racism; RICHES Podcast Documentaries; Simms, Harriette Vyda; Suwannee County; teacher; terrorism; terrorist; The Orlando Sentinel; tourism; voter registration; voting; X, Malcolm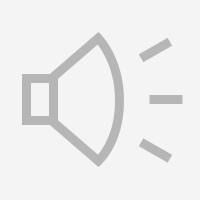 Episode 36, Part 2 of RICHES Podcast Documentaries: Harry T. Moore. RICHES Podcast Documentaries are short form narrative documentaries that explore Central Florida history and are locally produced. These podcasts can involve the participation or…
Tags: African American; assassination; Barnes, Althemese; Barton, Juanita; Beiler, Rosalind J.; block voting; bomb; Brevard County; Brevard County NAACP; Brevard County National Association for the Advancement of Colored People; citrus; citrus industry; civil rights; civil rights activist; Civil Rights Movement; Clark, Jim; Dickson, Oscar; documentary; educator; equal pay; Evers, Medgar Wiley; FBI; Federal Bureau of Investigation; Florida African-American Heritage Preservation Network; Florida State Attorney's Office; Gary, Bill; Green, Ben; Harry T. and Harriette V. Moore Cultural Complex; historic preservation; homesite development committee; Jacksonville; John Gilmore Riley Research Center; King, Martin Luther, Jr.; KKK; Ku Klux Klan; labor; Lake County; law enforcement; lynching; martyr; McCall, Willis Virgil; Moore Cultural Complex, Inc.; Moore Festival; Moore, Angela; Moore, Harriette Vyda Simms; Moore, Harry Tyson; murder; museum; NAACP; National Association for the Advancement of Colored People; open records law; orange; orange county; orange industry; orlando; park; podcast; police; police brutality; Poole, T. H.; preservation; principal; public history; public record; race relations; racism; RICHES Podcast Documentaries; Sanford; segregation; Simms, Harriette Vyda; teacher; terrorism; terrorist; The Orlando Sentinel; UCF; University of Central Florida; voter registration; voting; voting rights; wages; white supremacy; Wolfinger, Norm; Wolfinger, Norman "Norm" Robert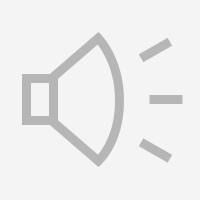 Episode 46, Part 2 of RICHES Podcast Documentaries: An Interview with Joy Wallace Dickinson. RICHES Podcast Documentaries are short form narrative documentaries that explore Central Florida history and are locally produced. These podcasts can involve…
Tags: African American; Anderson, Robert; art; art festival; artist; author; baseball; baseball field; Beat Generation; Blackburn, Harlan; Bolita; casino; Chance, Frank Leroy; College Park; Cracker Mafia; crime; Cuba; desegregation; Dickinson, Joy Wallace; documentary; Evers, John "Johnny" Joseph; Evers, Johnny; festival; Flamingo Club; Florida State Road 50; gambling; George Stewart's Office Supplies; Havana, Cuba; integration; Jacksonville; journalism; journalist; Kerouac, Jack; King of the Beats; King, Martin Luther, Jr.; literature; local history; lottery; Mafia; meteorologist; Miami; Mitchell, E. B.; National Register of Historic Places; newspaper; nightclub; On the Road; organize crime; orlando; Park Avenue; photographer; photography; Pittsburgh, Pennsylvania; podcast; Remembering Orlando: Tales from Elvis to Disney; restaurant; RICHES Podcast Documentaries; Robert Cassanello; segregation; Spring Training; SR 50; Stump, Charles "Charlie" W., Jr.; Stump, Charlie; Tampa; The Milton Berle Show; The Orlando Sentinel; Tinker Field; Tinker, Joe; Tinker, Joseph "Joe" Bert; weatherman; Winter Park; Winter Park Sidewalk Art Festival; writer