Browse Items (12 total)
A map of Oviedo drawn by Elizabeth T. as part of the Oviedo History Harvest in 2015 The map shows various locations in Oviedo, including Oviedo High School, the First Baptist Church of Oviedo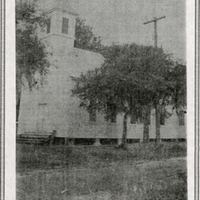 The Antioch Missionary Baptist Church, located at 311 East Broadway Street in Oviedo, Florida, sometime between 1875 and 1950. In 1875, members of the African-American community came together to build a small place of worship. Adjacent to the church…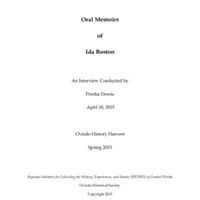 An oral history of Ida Boston, conducted by Porsha Dossie on April 18, 2015. Boston is a resident of Oviedo, Florida, and a retired school bus driver for the Seminole County Public Schools. In 1956, she married her husband, Russell Boston, who is the…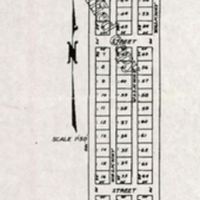 A map of the Boston Hill Cemetery, an African-American cemetery located at 199 Boston Cemetery Road in Oviedo, Florida. The dedication deed was signed by Prince Butler Boston and E. Garvin, who were representing the Board of Trustees of the Boston…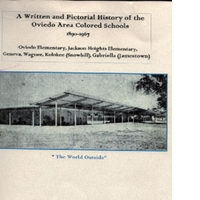 In 2001, former students of the African-American schools planned a class reunion for alumni who attended the schools between 1953 and 1967. The schools included were Oviedo Colored School (later called Oviedo Elementary School), Jackson Heights…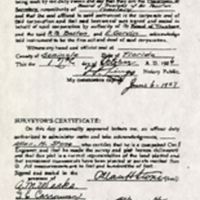 A legal document for the dedication of five acres land for the Boston Hill Cemetery, an African-American cemetery located at 199 Boston Cemetery Road in Oviedo, Florida. The dedication deed was signed by Prince Butler Boston and E. Garvin, who were…
Funeral Services program for Leatha Walker (1889-1976), the sister of Pilgrim Black (1905-2002) and the aunt of Patricia Ann Black (1956- ). The services were held on March 6, 1976, at the Mt. Moriah Primity Baptist Church, located at 1101 South…
Tags: Baptist; Baptist Church; Barnes, Clementine; Beach, Fernandina; Bigham, Patricia Ann Black; Black, Harry; Black, Israel Bradley; Black, Leatha; Black, Maggie Benjamin; Black, Patricia Ann; Black, Pilgrim; Bradley, Robert; Brown, W.; Bullard, E.; church; funeral; Gospel Choir; Hickory Avenue Church of God; Jones, Margaret; Lawson, Harriett; Light Foot Cemetery; Mt. Moriah Primity Baptist Church; Oliver, Carrie; Order of the Eastern Star; Rebecca Chapter No. 83; Sanders Funeral Home; Sanders, P.; Sanford; Seminole County Public Schools; Seminole Memorial Hospital; Snelling, J. S.; St. Paul Missionary Baptist Church; Walker, A. W.; Walker, Clyde; Walker, Harry; Walker, Leatha Black; Wilson, R.; Zanders, Flossie; Zanders, R.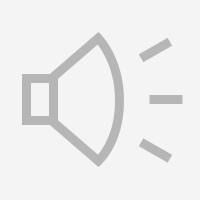 Episode 12 of RICHES Podcast Documentaries: Lawton House: Cracker Architecture in Oviedo, Florida. RICHES Podcast Documentaries are short form narrative documentaries that explore Central Florida history and are locally produced. These podcasts can…
Tags: Baptist; Baptist Church; Bible; Broadway; Broadway Street; Bruce, Miriam "Mimi"; City of Oviedo; Classic Cracker: Florida's Wood-Frame Vernacular Architecture; County Road 419; cracker; cracker architecture; cracker house; documentary; Downtown Oviedo; education; elementary school; First Baptist Church of Oviedo; Friendship Park; Haase, Ronald W.; historic preservation; historic restoration; historical society; hurricane; Hurricane Donna; Lawton House; Lawton, Charlotte Lee; Lawton, James; Lawton, Lottie Lee; Lawton, T. W.; Lee, Charlotte; mayor; Mayor of Oviedo; OHS; Oviedo; Oviedo Historical Society; Oviedo Recreation and Parks Department; Oviedo Woman's Club; park; Pettit, Josh; podcast; porch; preservation; Recreation and Parks Department; restoration; RICHES Podcast Documentaries; Sacher, John; school; school superintendent; Seminole County School Superintendent; T. W. Lawton Elementary; White, Lars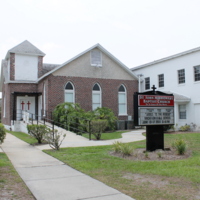 St. John Missionary Baptist Church, located at 920 Cypress Avenue in Georgetown, an African-American community in Sanford, Florida, in 2011. St. John was organized under the leadership of Reverend M. W. Evans on May 10, 1895. Within a few years, the…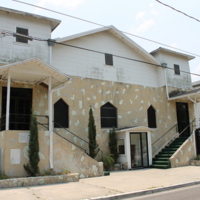 New Mount Calvary Missionary Baptist Church, located at 1115 West Twelfth Street in Goldsboro, an African-American community in Sanford, Florida, in 2011. New Mount was founded in 1918 by former members of the First Shiloh Missionary Baptist Church,…
Tags: 12th Street; African American; African-American church; Baptist; Baptist Church; Blackshere, A.; Board of Trustees; Brown, F. J. R.; church; Franklin, Thelma; Goldsboro; Johnson, R. M.; Knight, C. S.; MacDonald, Kathleen; McQueen, A. C.; New Mount Calvary Baptist Church; Pecan Avenue; Sanford; Simmons, C. L.; Spear, Prince W.; Thomas, J. T.; Trustee Board; Twelfth Street; Wilson, T. W.; Zachary, S. A.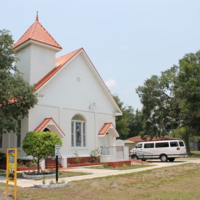 Zion Hope Missionary Baptist Church, located at 710 Orange Avenue in Georgetown, an African-American community in Sanford, Florida, in 2011. Zion Hope was founded in a brush arbor, under the leadership of Reverend Wash Levingston, on June 9, 1888.…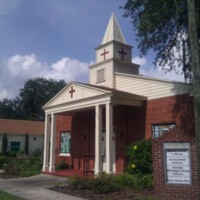 St. Paul Missionary Baptist Church, located at 813 Pine Avenue in Georgetown, an African-American community in Sanford, Florida, in 2011. Considered the oldest African-American Baptist church in Sanford, St. Paul Missionary Baptist Church was first…