Browse Items (12 total)
In this edition of WUCF Artisodes, a Central Florida couple open their home for a concert, bringing together folk musicians and fans, an upstate New York barbershop doubles as a hair salon by day and a music lounge by night, Student Artist of the…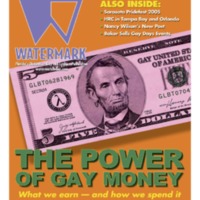 The ninth issue of the twelfth volume of The Watermark was published on May 5, 2005, and was the paper's Business and Finance issue. This section of the paper analyzes the incomes and spending patterns of LGBTQ+ (Lesbian, Gay, Bisexual, Trans,…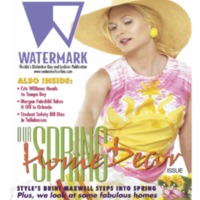 The seventh issue of the twelfth volume of The Watermark was published on April 7, 2005, and was the Spring Home Décor issue. The Décor pull out section highlights Central Florida homes and their interior designers' unique styles. Also included in…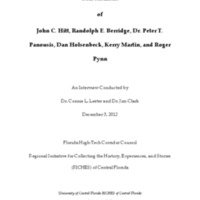 An oral history interview of John C. Hitt, Randolph E. Berridge, Dr. Peter T. Panousis, Dan Holsenbeck, Carrie Martine, and Roger Pynn regarding the Florida High Tech Corridor Council. This interview conducted by Dr. Connie L. Lester and James C.…
Tags: 501(c)(6); Advanced Materials Processing and Analysis Center; agro-tech; Alachua County; Alzo J. Reddick; American Telephone & Telegraph Company; AMPAC; Amy Evancho; Antoinette Jennings; AT&T Inc.; Becerra-Fernandez, Irma; Ben Noll; Bernard Machen; Bernie Machen; Berridge, Randolph E.; Bethany Dickens; Betty Bowe; Betty Castor; Bill Vogel; Bob Cook; Bob Dallari; Brevard County; Buddy Dyer; budgets; Carrie Martine; Cassopolis, Michigan; Central Florida Research Park; Charles Bass Reed; Charles Gray; Charlie Gross; Charlie Reed; Cherokee Nation; Cherokee, North Carolina; Cherokees; Chip Camp; Cirent Semiconductor; Committee on Transportation and Economic Development Funding; community colleges; Connie L. Lester; Core Team; Dallari, Bob; Dallas-Fort Worth Corridor; Dallas-Fort Worth, Texas; Dan Holsenbeck; Dan Webster; Daniel Alan Webster; David Brown; David Gordon; David P. Norton; Democratic Party; Democrats; DEO; Department of Economic Opportunity; Duvall County; economic development; Economic Development Commission of Florida's Space Coast; economy; EDC Economic Development Commission; education; Electronic Arts; Elizabeth Bowe; Elizabeth Castor; Enterprise Florida; FAU; FIA; FIAA; FIU; Florida Atlantic University; Florida Department of Economic Opportunity; Florida Economic Gardening Institute; Florida Gulf Coast; Florida High Tech Corridor; Florida High Tech Corridor Council; Florida House Committee on Transportation and Economic Development Funding; Florida House of Respresentatives; Florida International University; Florida Polytechnic University; Florida Power and Light Company; Florida Senate; Florida Senate Committee on Appropriations; Florida Venture Forward; Florida Virtual Entrepreneur Center; Florida's Chamber Foundation; FLVEC; FPU; Fran Korosec; funding; George Gordon; Get Smart; Grant; GrayRobinson, P.A.; GrowFL: The Economic Gardening Institute; Harrah's Cherokee Casino; Head to Head: The Coming Economic Battle Among Japan, Europe and America; high tech; high tech corridors; high technology; House Committee on Transportation and Economic Development Funding; House of Respresentatives; Hunting F. Deutsch; I-4 Corridor; I/ITSEC; IE; industrial development; industries; industry; Innovation Way Corridor; intellectual property; Interactive Game Academy; International Paris Air Show; Interservice/Industry Training, Simulation and Education Conference; James C. Clark; Jeff Mendell; Jennifer Thompson; Jim Clark; Jim Shot; John C. Hitt; John Castor; John Hugh Dyer; K-12 education; Kathy Betancourt; Ken Pruitt; Lake Nona; Lake Nona Medical City; Lawton Chiles; Lawton Mainor Chiles, Jr.; Lester Carl Thurow; Littleton, Colorado; Lowe; Lynda Weatherman; M. J. Sanders; M. J. Soileau; Mark B. Rosenberg; matching grants; Medical City; Metro Orlando Economic Development Commision; Metro Orlando Economic Development Commission; Metro Orlando EDC; MGRP; Miami; Michael Zaharris; modeling; MSW; NAI; National Academy of Inventors; Native Americans; orange county; orlando; Orlando Economic Development Commission; Orlando EDC; Pajama Hotline; Paul Sanberg; Peter T. Panousis; Pratt & Whitney; PRISM; Promoting Regional Improvement in Science and Math; Putnam County; Randy Morris; Ray Galley; research and development; Research Park; Richard Lynn Scott; RICHES of Central Florida; Rick Scott; Rob Goddell; Roger Pynn; Ron Walker; Sacher; Salon International de l'Aéronautique et de l'Espace, Paris-Le Bourget; Sanford-Burnham Medical Research Institute; Sarah McGreer; Science, Technology, Engineering and Math; Seminole County; Seminole State College; Senate; Shava Jackson-Car; Silicon Valley, California; simulation; simulation industry; Smart; South Florida; SSC; state colleges; State of Florida; State University System of Florida; STEM programs; Steve Burly; Sunnyvale, California; Tampa; Tampa Bay; TCU; Tech Path; Teresa Jacobs; Texas Christian University; The Chronicle of Higher Education; Thomas Charles Feeney III; Tom Feeney; Tom Feeny; Tom O'Neal; Toni Jennings; Tracy Swarztz; UCF; UCF Department of History; UCF Knights; UF; UM; United Technologies Corporation; University of Central Florida; University of Central Florida Department of History; University of Florida; University of Miami; University of South Florida; USF; venture capitalism; Venture Forward; Volusia County Community College; workforce development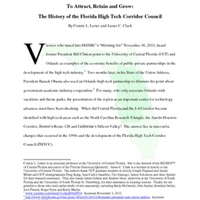 "To Attract, Retain and Grow: The History of the Florida High Tech Corridor Council" is a paper by Dr. Connie L. Lester and Dr. James C. Clark of the University of Central Florida (UCF). Dr. Lester is an Associate Professor of History concentrating…
Episode 45 of A History of Central Florida podcasts: Diploma Plate. RICHES Podcast Documentaries are short form narrative documentaries that explore Central Florida history and are locally produced. These podcasts can involve the participation or…
Tags: A History of Central Florida; activism; anti-war; Army; astronaut; BJC; Bledsoe, Robert; Boca Raton; Bradenton; Brevard Junior College; Canavan, Mike; Cental Florida Junior College; CFJC; Chipola Junior College; CJC; Clarke, Bob; Cocoa; cold war; college; commencement; construction; Davis, Henry; Daytona Beach; Daytona Beach Junior College; DBJC; demonstration; diploma; East Central University; ECU; Edison Junior College; education; educator; EJC; FAMU; FAU; female; Florida A&M University; Florida Agricultural and Mechanical University; Florida Atlantic Unviersity; Florida Institute for Continuing University Studies; Florida Legislature; Florida Technological University; Ford, Chip; Fort Lauderdale; Fort Myers; FTU; Gainesville; GCJC; GI Bill; Gibbs Junior College; Gibson, Ella; GJCl St. Petersburg; Goff, Tom; Gougleman, Paul; government assistance; graduation; Grant; Gray, Ben; Gulf Coast Junior College; Hampton Junior College; Hazen, Kendra; HEA; higher education; Higher Education Act of 1965; Hill, Hank; HJC; homemaker; honors convocation; housing; Indian River Junior College; IRJC; Jackson Junior College; JCBC; JJC; Johnson Junior College; junior college; Junior College of Broward County; Kelley, Katie; Kent State University; Kent State University Shootings; Key West; King, Richard; KSU; Lake City; Lake City Junior College; Lake Worth; Lake-Sumter Junior College; LCJC; Leesburg; legislative branch; legislature; Lenfest, Gene; Lincoln Junior College; LJC; loan; Loss, Christopher; LSJC; Madison; Manatee Junior College; Marianna; MDJC; Men's Residence Association; Miami- Dade County; Miami-Dade Junior College; Millican, Charles Norman; MJC; Monroe Junior College; MRA; Municipal Auditorium; NASA; National Aeronautics and Astronautics Administration; National Defense Education Act; NDEA; NFJC; North Florida Junior College; Ocala; OCRHC; Okaloose-Walton Junior College; Orange County Regional History Center; orlando; OWJC; Palatka; Palm Beach Junior College; Panama City; PBJC; peace; peace movement; Pegasus Drive; Pensacola; Pensacola Junior College; Perkins, Joyce Hart; PJC; podcast; political activism; professor; protest; public college; public junior college; public state university; public university; Richard, Hank; RICHES; RJC; Robert Cassanello; Roosevelt Junior College; Rosenwald Junior College; Rowley, Ken; school; Sebastian, Dave; self-determination; Servicemen's Readjustment Act of 1944; SJRJC; space program; SPJC; SRJC; St. Johns River Junior College; St. Petersburg Junior College; strike; student; student government; student grant; student housing; student loan; Sun Belt; Suwannee River Junior College; Tallahassee; Tampa; teacher; U.S. Army; UCF; UF; Underwood, Retha Riley; Univerity of Florida; university; University of Central Florida; University of Central Florida Libraries; University of South Florida; University of West Florida; USF; UWF; Valparaiso Junior College; Vanderbilt University; VCJC; Velásquez, Daniel; veteran; Vietnam War; Volusia County Junior College; VU; Washington Junior College; West Palm Beach Junior College; Wetherington, Mike; Wightman, Ed; WJC; woman; Woods, Pauk; work-study program; yearbrook; Young, John W.
Episode 49 of A History of Central Florida podcasts: La Garita. RICHES Podcast Documentaries are short form narrative documentaries that explore Central Florida history and are locally produced. These podcasts can involve the participation or…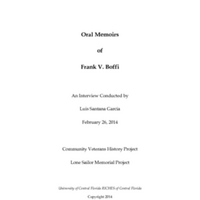 An oral history interview of Frank V. Boffi (b. 1922), who served in the U.S. Navy from 1942 to 1945 and again from 1948 to 1952. Boffi was born in Cranston, Rhode Island, on May 18, 1922. He served during both World War II and the Korean War, and…
Tags: Allied Invasion of Sicily; Anzio Beach, Italy; Arabs; Attack of Pearl Harbor; Battle of Anzio; Battle of Okinawa; battle stars; Bill Suey; boot camps; Boston, Massachusetts; camaraderie; catacombs; Cavinar; Certified Safety Professional; Coeur d'Alene, Idaho; construction; Cranston, Rhode Island; CSP; decoys; destroyers; Don Hackler; Doug Aiken; drafts; engineering; engineers; FDR; Fort Lewis; Frank V. Boffi; Franklin D. Roosevelt; Franklin Delano Rooosevelt; Frontline of Anzio and Nettuno; Great Depression; hammocks; health care; hospitals; immigrants; immigration; insurance; Islam; Italian Americans; Italian Campaign; Italy; jack stands; Kamikazes; Lone Sailor Memorial Project; Luis Santana Garcia; machinists; Marc Ennis; Mark Barnes; Mediterranean Seas; mental health; Moose Club; Muslims; Naval Air Warfare Center; Naval Air Warfare Center Training Systems Division; Naval Training Center Orlando; Navy League; NAWC; NAWCTSD; New Deal; Newport, Rhode Island; North Africa; NTC Orlando; Occupational Safety and Health Act; OCS; Officer Candidate School; Okinawa, Japan; Operation Husky; Operation Iceberg; Operation Shingle; Oran, Algeria; orlando; OSHA; Pacific Theater; Purple Heart Foundation; Purple Hearts; retirement; San Francisco, California; San Pedro, California; screening; skeleton crews; Speedo; Sun Valley, Idaho; Tears of a Warrior: A Family's Story of Combat and Living with PTSD; Tinian, Northern Mariana Islands; training; Trigger; U.S. Navy; UCF; UCF Community Veterans History Project; UCF CVHP; University of Central Florida; University of South Florida; USF; USS Bernadou; USS Brownson; USS Fiske; USS Hugh W. Hadley; VA; Vatican; Vatican City; Vatican Necropolis; veterans; Veterans Administration; wars; Works Progress Administration; World War II; WPA; WWII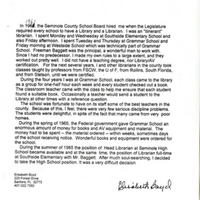 Elizabeth Boyd's experiences as the school librarian at Sanford Grammar School from 1961 to 1965. Boyd was hired by the Seminole County School Board in 1961 when the Florida Legislature passed legislation requiring that every public school have a…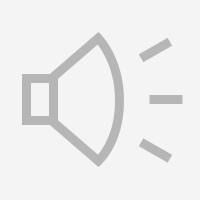 An oral history of Rex Clonts, Jr., conducted by Joseph Morris on November 2, 2011. Clonts was born in Orlando, Florida, but he was raised in Oviedo. In the interview, Clonts discusses his family's work in agriculture, celery farming, how Oviedo has…
An oral history with Thomas D. Wright, a surfer and lawyer with Wright, Casey & Stowers, P.L. in New Smyrna Beach, Florida. Wright was born in Florida on April 8, 1951. Other topics discussed in the oral history include growing up in New Smyrna…
Tags: Baldwin; Brandon, Anthony; CB Surfboards; East Coast Surfing Museum; Grigas, Carol S.; Hendrix, William; History Skill Building Project; Hull, Dakota; Hull, Dallas; longboard; Martin, Mike; New Smyrna Beach; oral history; Panich, Sarah; short board; Smith, Gordon; Surfari Club; surfboard; surfer; surfing; University of South Florida; USF; Wright, Buddy; Wright, Casey & Stowers; Wright, Casey & Stowers, P.L.; Wright, Thomas D.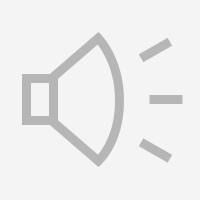 Episode 37 of RICHES Podcast Documentaries: An Interview with Nick Wynne. RICHES Podcast Documentaries are short form narrative documentaries that explore Central Florida history and are locally produced. These podcasts can involve the participation…